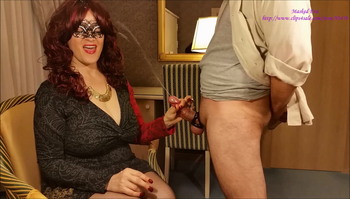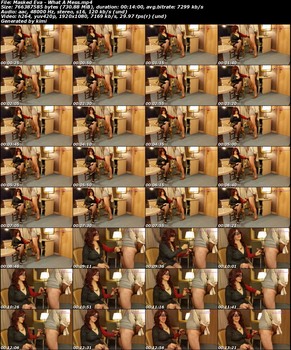 File: Masked Eva - What A Mess.mp4
Size: 766387585 bytes (730.88 MiB), duration: 00:14:00, avg.bitrate: 7299 kb/s
Audio: aac, 48000 Hz, stereo, s16, 120 kb/s (und)
Video: h264, yuv420p, 1920x1080, 7169 kb/s, 29.97 fps(r) (und)
https://rg.to/file/f3aaa8a540168a8e7c70e565d00cfd51
You are a real gentleman. You bought me that new dress I wanted so much, a new pair of shoes and a beautiful necklace. It seems that you paid attention the other day when we went for a walk to the shops. You were able to understand exactly what I wanted without being told explicitly . And today here you are with all those beautiful presents for me. I am very surprised. You know how to make a woman happy, don't you? You must have spent a lot of money for me but I am sure you know that I deserve this.
Now, it is time for me to thank you in my own special way . come on, you must admit it. there is nothing to be ashamed about. all those gifts and all this attention you give me is because you know that making me happy means that I will make you happy. You can't wait for me to stroke your hard cock don't you?. well you absolutely deserve it. I will put on the new dress and those new high heels you bought me and jerk you off just as you like.
I love it as much as you do stroking your hard cock while wearing my new sexy and classy clothes and I want you do to a mess. Yes. I want you to spray your hot juices all over me and all over the place.
big natural tits, cum on clothes, cumshot, femdom, fetish, handjob, mask, milf​